Stewardship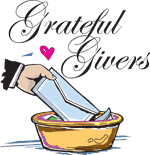 REMEMBER YOUR OFFERING, PLEDGES AND TITHES!
Last fall, the Session adopted a deficit budget for 2014. A budget where in order to meet the day to day operating expenses of the church, the Trustees must regularly turn to our endowments to pay the bills. Over the years various families have left very generous endowments to the church. The large bulk of these funds are restricted in where they can be used. For example, certain monies may only be used for the maintenance of the church buildings and grounds and the principle may not be invaded. A limited amount of money was left as unrestricted. It is the interest and principle of these unrestricted funds that is being tapped to meet current expenses when not met by current income. If this pattern continues, these unrestricted funds will be depleted in years to come. The Trustees and Session want to maintain the principle in these unrestricted funds so that the income from them is available for current and future generations.
While we understand that in a time of economic hardship it may be difficult to give more, please remember a small increase in giving by many can do the job. If every member of the church increased their weekly commitment to the church by only one dollar, it would increase the income by over eleven thousand dollars.
Please continue to prayerfully consider your offering each week as we work together to fulfill our calling in Christ's service.
APPORTIONMENT
The Per Capita amount for 2014 has been set at $31.71 per member. Per Capita apportionment is based on membership as of December 31, 2012. Our apportionment is based on 229 members giving a total of $7,261.59. The money is paid by our church to cover our share of basic operation costs of our Presbytery, Synod, and General Assembly. As of April 8, 2014, we have received $1,480.10. Each member is invited to contribute $31.71 to help pay this obligation.