Stewardship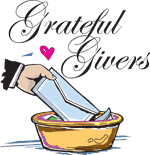 REMEMBER YOUR OFFERING, PLEDGES AND TITHES!
Please continue to prayerfully consider your offering each week as we work together to fulfill our calling in Christ's service.
APPORTIONMENT
The Per Capita amount for 2018 has been set at $37.83 per member. Per Capita apportionment is based on membership as of December 31, 2016. Our apportionment is based on 184 members giving a total of $6,734.40. The money is paid by our church to cover our share of basic operation costs of our Presbytery, Synod, and General Assembly. Each member is invited to contribute $37.83 to help pay this obligation.